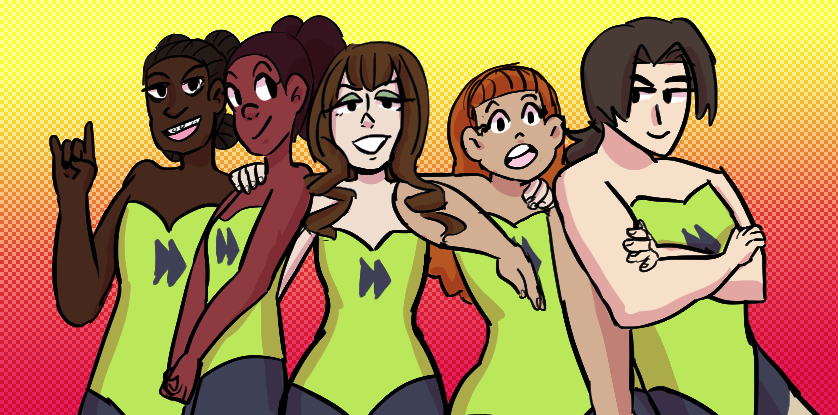 Skate & Date
Devlog #8: We're almost there!!
---
Hey y'all! ( This is gonna be a long one;; )

It's been a long time since the last dev log because I am a college freshman after all, but I've been working really hard on the game still! In fact, the game's even on Steam now which is a big deal for little ol' me ( although I like Itch.io waaaaay better tbh).

Also like...the full game's script is over 10K words!!! That's crazy!! I've NEVER written that much, but honestly I'm pretty proud of it.

Anyway on to the technical stuff.


After releasing the November build I slowly began to realize that the way I made the levels didn't feel as fun as I'd like them to. I had a moment where I just sat and tried to wrap around my head what was wrong and what could be done to improve the gameplay and I ended up realizing I could combine what I learned from the past with what I had now. I combined the traditional rhythm game mechanic with the 'moves mechanic', but it only happens during fever mode.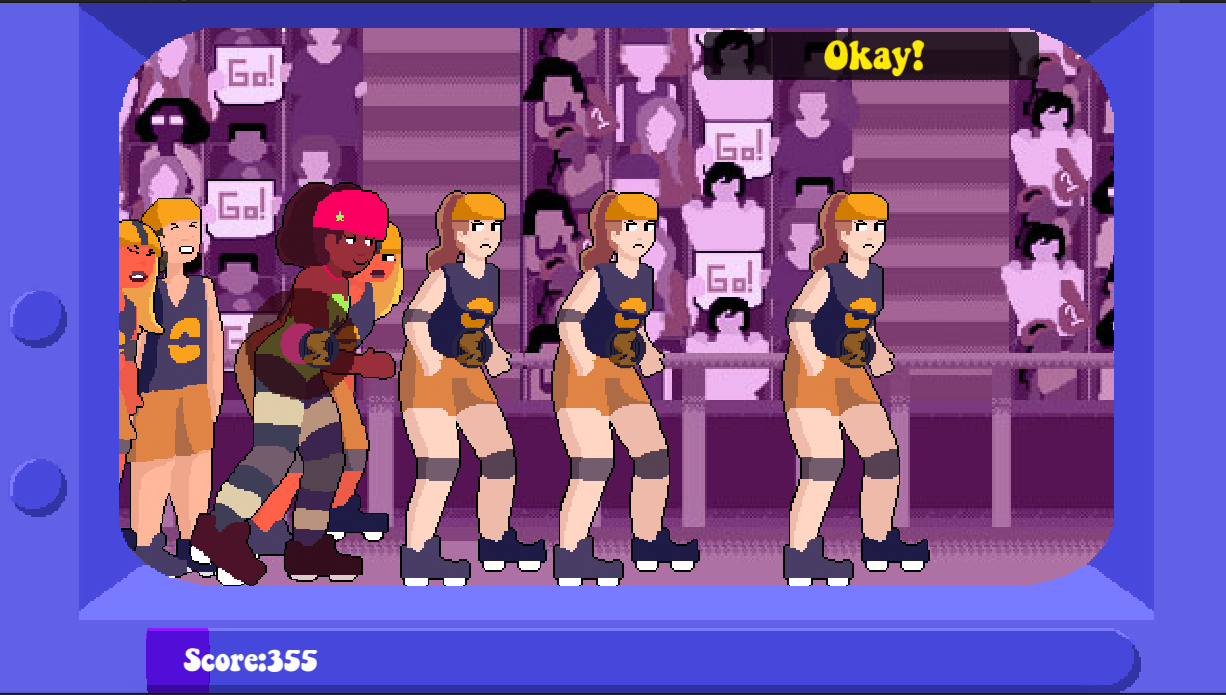 A screenshot from the latest build!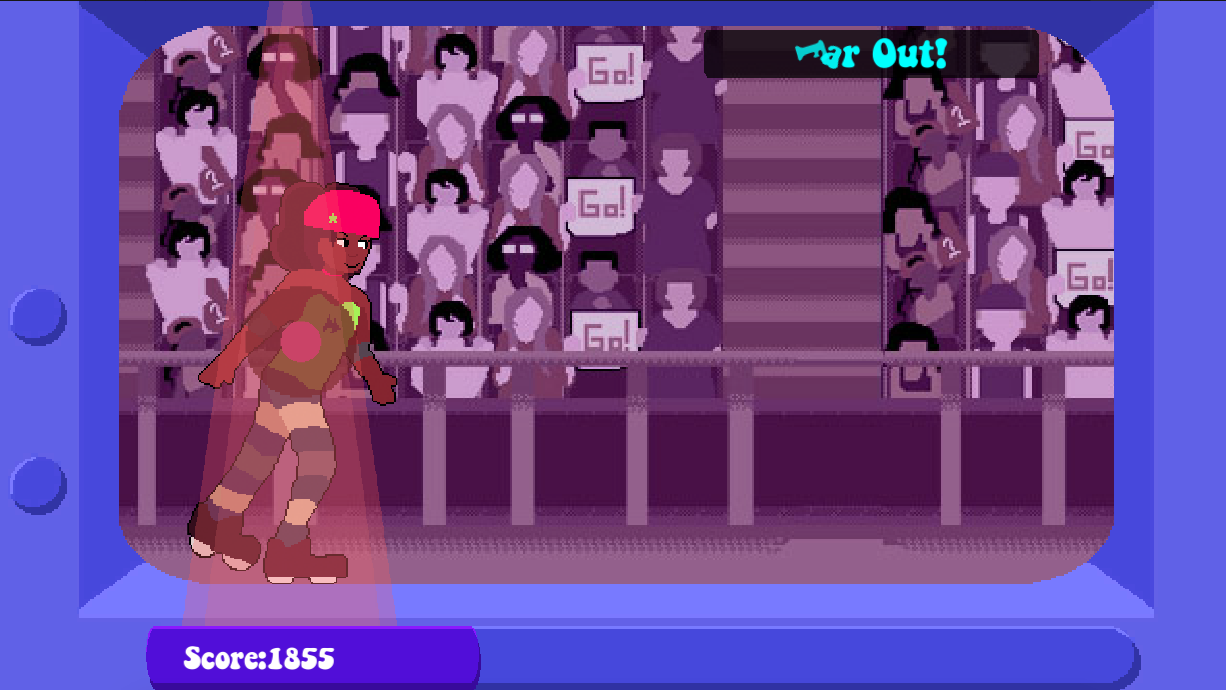 A screenshot from the start of fevermode!
I honestly should've listened to people earlier on who also felt that there should be a fever mode instead of trying to combine the two initially, but I did learn a lot from all of this at least!

The only problem I had to deal with after that is figuring out how to make levels that went well with each song without it being time consuming! For the KS demo I manually typed out the times and because of that it wasn't as polished as it should be.

Now I have super neat little level editor I made and now I use MIDI files to determine where the beats are! It's super cool and I wouldn't have figured it out without help from one of my coworkers and this MIDI toolkit one of the Game Center faculty linked me to.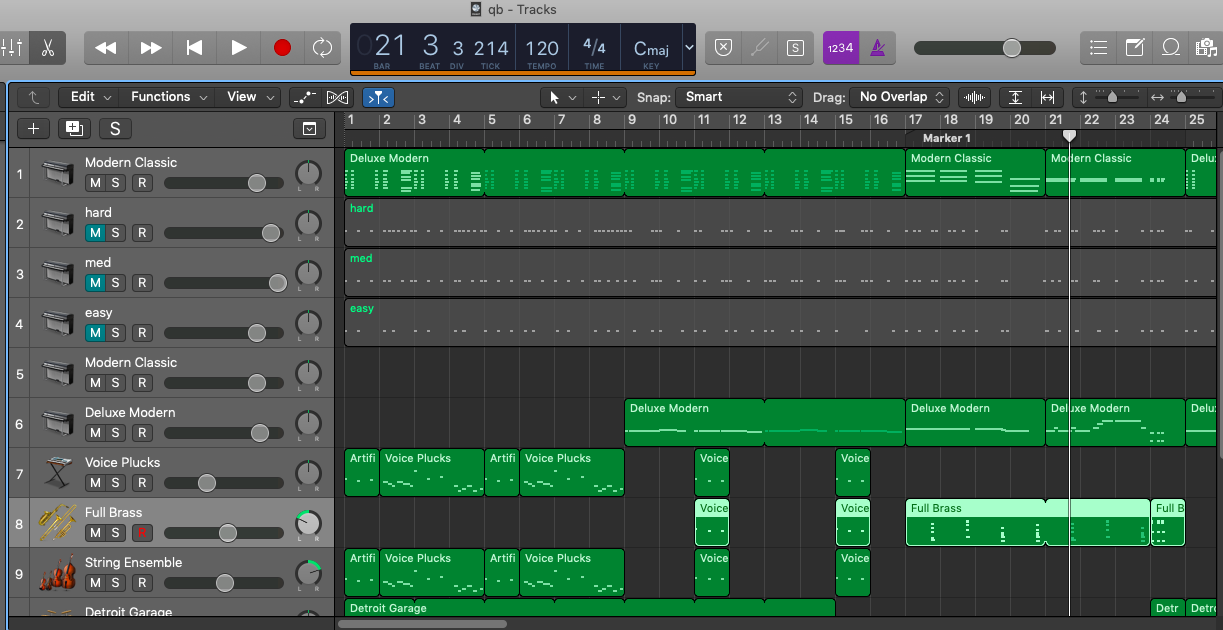 I can easily make/edit songs + their difficulties now!
Figuring that stuff out was hard, but extremely fun because I've been dying to learn something new and more efficient for this to be honest.
I don't know if I said this in the last devlog, but I also added in a save system that I'm pretty happy about....until it caused me problems :)
I was going to release the newer demo last Saturday BUT the save files wouldn't do what they were suppose to when I built the game so I had the issue of everything working in Unity but not in an actual build! It was pretty frustrating but that day was when I decided I just need to give myself more time on this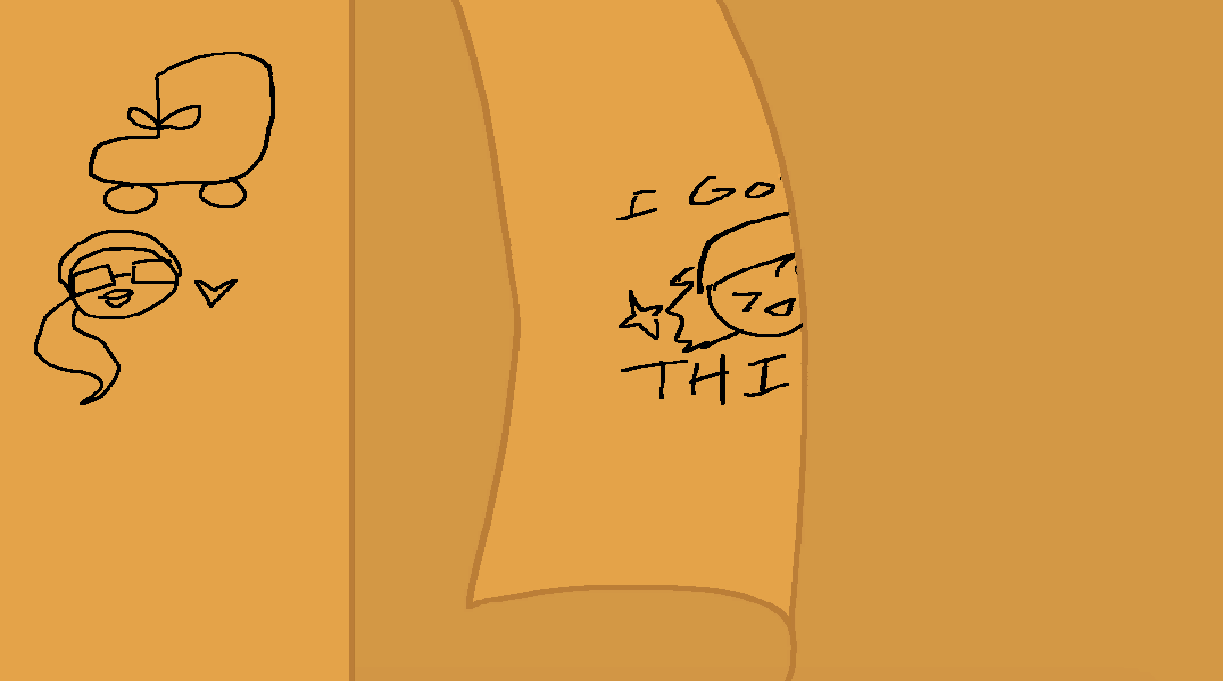 Check out this cute screen select animation I made ;0
One last thing I feel is important to mention is how I changed the way scenes play out in story mode because when I listed out all the scenes I had to draw ( like if I kept it in an animatic style) the list was 15 WHOLE PAGES!!! I just couldn't do it!! But! Some scenes, specifically the beginning and the end of each chapter, will have the animatic style while the rest of the game will be like your traditional visual novel.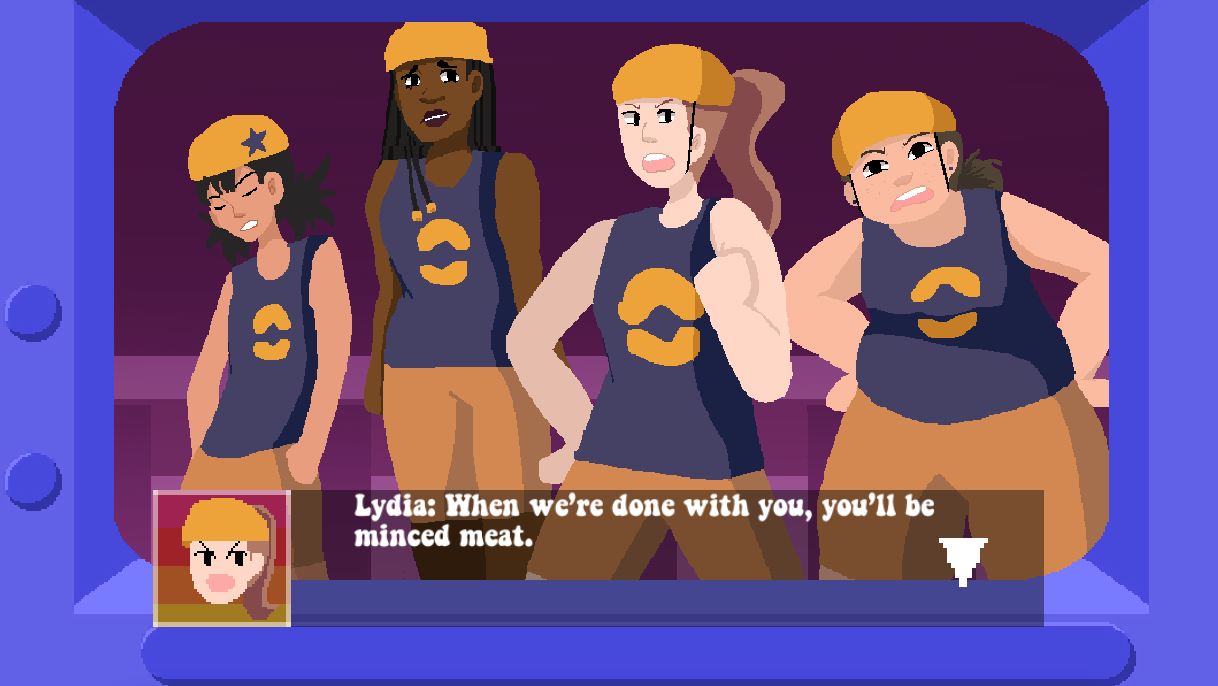 The Usual Animatic Style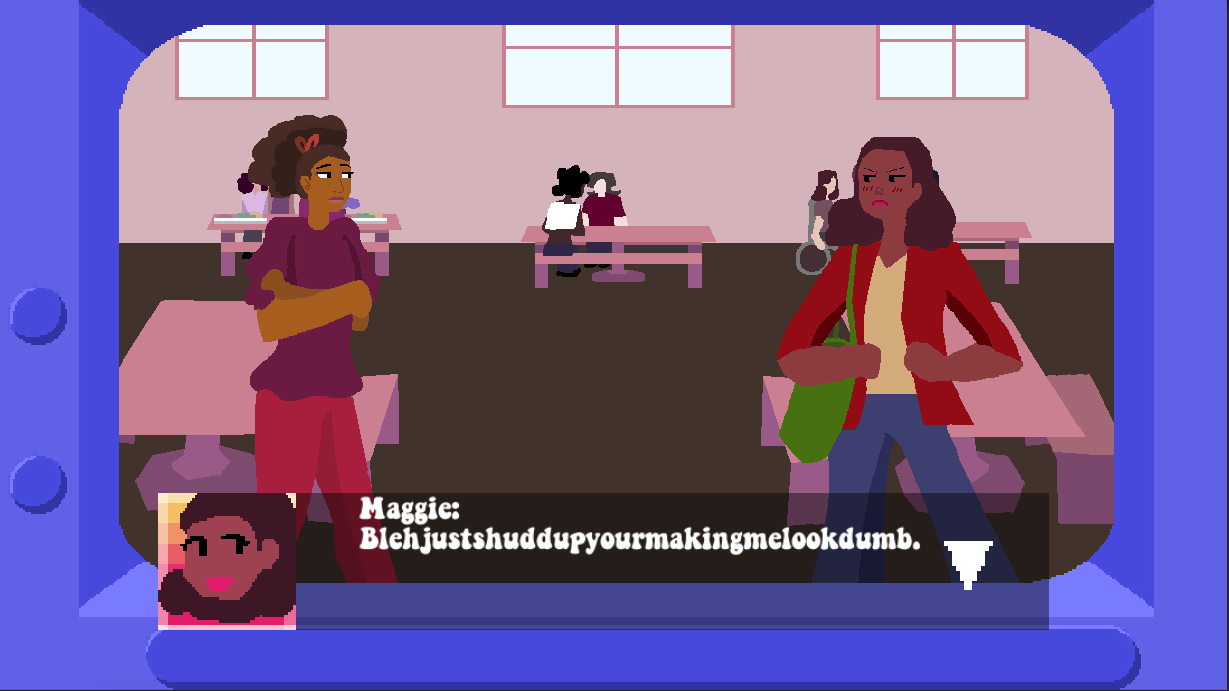 The traditional VN style
Now that all that's out the way, I want to be real about some things for a sec.

This month in particular has been really rough. I was planning on releasing the full game this Saturday, but if I did that I'd be burnt out for real this time. I have class to juggle and my classes require me to make other games. I'm making a sequel to Saturday Fright which is pretty exciting!...And tiring. No one but me set this deadline for myself(for S&D anyway) and after talking to lots of people and figuring some stuff out, I'm choosing to delay the full release until early-mid April. That way there will be little to no bugs and lots of polish.

I WILL be releasing the new demo this Saturday because I'm getting help this week and it's literally done!! It just needs some more playtesting and bug fixing.
Besides that I'm planning on opening up preorders for Skate & Date this Saturday as well so look forward to it!
Hope y'all are having a good day and get lots of rest AND see lots of good dogs.
- Gensuta