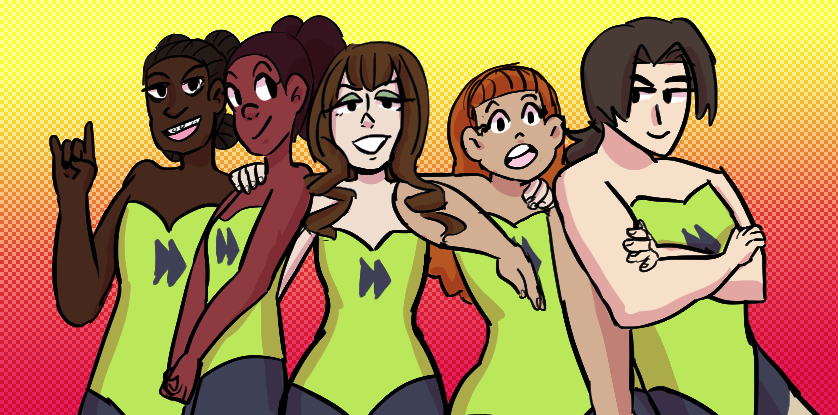 Skate & Date
Devlog #1: FEEDBACK FORMS + Planned Changes!!
---
Hey everyone!

Thank you so much for playing and supporting Skate & Date <3 It really means the world to me since we've already been funded on Kickstarter, put on projects we love and a lot of people have been playing it which really makes me happy! Since this is only the demo there's still room to improve things and I need your help for that!

If you've played the demo I'd HIGHLY highly appreciate if you could fill out this feedback form>> https://goo.gl/forms/9chHdjmrOrzDCUj53
Don't fret! I'm not going to make big crazy changes to the game, but I want to make sure it's fun, accessible and as polished as I can make it. I currently have plans to add in two more blockers(opponents) into the rhythm game from Patricia's team.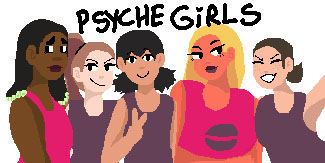 This is Patricia's team ^^^

I'm also planning on adding 2 more songs to free play mode and adding easy and medium difficulties to each level. The first song in the game now is on medium difficulty, which I didn't plan for, but there's a lot of things throwing people off. Due to this, I'm going to make sure to make the needed changes. Another thing I'm gonna do is move the beats/meter into the TV since it's also causing throwing people off.

Aaaand I think that's all the changes I'll be currently working on this week. I'm going to add more to the list as I start receiving more feedback but just want to thank you all again for the help and support!

Have a good rest of your week C: